What we do - Devices and systems for monitoring of atmospheric parameters and industrial processes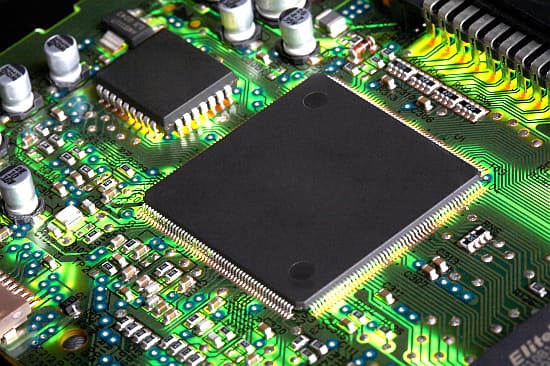 The LAB-EL Elektronika Laboratoryjna (Laboratory Electronics) company, established in 1989, is a manufacturer of monitoring and measurement equipment for recording indoor micro-atmospheric parameters and meteorological data. The product portfolio includes custom-configurable instruments, starting with miniature loggers, portable and stationary thermo-hygrometers, thermometers and barometers, through complex indoor climate control systems, industrial and agricultural regulators and control panels, as well as meteorological stations with customized configuration (including wireless or Internet transmission of the measurements' results).
The product range includes instruments for measuring, recording and signalling when threshold values are exceeded, plus controlling and adjusting physical values of e.g.:
humidity (hygrometers and thermo-hygrometers);
temperature (thermometers);
pressure (barometers);
meteorological parameters (wind speed, wind direction, atmospheric precipitation etc.);
others, according to the customers' requirements.
We offer:
data loggers (temperature recorders, humidity recorders, etc.);
operating software for the instruments and systems;
service, installation, training sessions for the instruments and systems on demand;
calibration services of measurement instruments — the Calibration Department of the LAB-EL Humidity, Temperature and Pressure Laboratory (accreditation No. PCA AP 067) provides calibration services of own products, as well as instruments of other manufacturers: thermo-hygrometers, hygrometers, dew point hygrometers, electronic thermometers, temperature resistance sensors (platinum), thermoelectric sensors (thermocouples), barometers, differential manometers, climatic and thermostatic chambers;
room microclimate inspection services — the Testing Department of the LAB-EL Humidity, Temperature and Pressure Laboratory (accreditation No. PCA AB 679) provides services of micro-atmospheric parameters measurements in all types of rooms (measurements of temperature, relative humidity);
technical consulting and expert opinions on equipment and software (e.g. consultations pertaining to specific applications, expert opinions on sensor arrangements on-site, e.g.: a warehouse or wholesale establishment);
preparation of design documentation and validation of the installed measuring equipment, according to the requirements of ISO, HACCP, and GAMP quality assurance systems.
The features that distinguish our offer of the measuring instruments:
accuracy of measurements, reliability of instruments, ease of use;
remote measurement, digital transmission, central read-out, recording of the measurement results;
easy transfer of measurement results to a standard PC;
operational compatibility of the measurement system with a computer network, intranet or internet;
signalisation when the set alarm thresholds and emergency conditions are exceeded;
individual calibration certificates from accredited laboratories;
possibility of periodic calibration of meters in accredited laboratories;
system modularity, possibility of future extensions;
24-month warranty;
full application, calibration and service support;
possibility of amending complete installed LAB-EL measurement equipment with full design and validation documentation.
The LAB-EL measurement and recording systems are used, among others, in (check the reference list):
production sites and in industrial plant warehouses (especially in pharmaceutical and food industries);
transportation means;
warehouses of pharmacies and pharmaceutical wholesale establishments;
sanitary and epidemiological stations;
quality assurance laboratories;
metrological laboratories;
warehouses of military bases;
churches and museums (heritage monuments protection).
In particular, the climate control systems are used in all companies introducing ISO, HACCP or GAMP quality systems, as the instruments fulfil specific requirements, and their metrological values are confirmed by the enclosed calibration certificates from accredited laboratories.
The full range of products and services offered by LAB-EL Sp. J. and the basic technical specifications of the equipment are available online at: http://www.label.pl. The enclosed description provides exemplary solutions for the climate control systems.