LB-499-REL2 Relay Module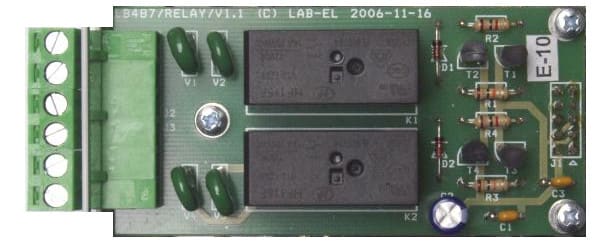 This module of additional relays is equipped with 2 relays with a NC and NO terminal.
The module may be connected to the following devices:
The module enables the control of any working devices, where it is necessary to switch large currents and at the same time provide full galvanic isolation with an LB-480/LB-490 recorder.
The relays may be operated manually, via software (from LBX software serving as a digital output) or as an alarm output switched on/off in response to different alarms programmed in the device.
Example of connection layout
Relay No. 1 switches on the light signalling.
Relay No. 1 switches off the sound signalling (when a relay is switched on, it switches off the sound signalling, and at the same time LB-480 control failure triggers an alarm).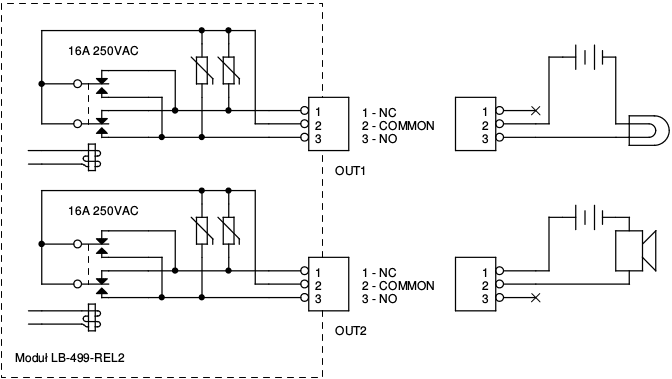 Technical Data
Number of relays
2
Number of terminals
1P, 1Z (3 terminals per relay — common, NC, NO)
Maximum voltage
250 V
Rated load current
8 A / 250 V AC
8 A / 24 V DC
Terminal
screw clamps, wire cross section 2.5 mm2

See also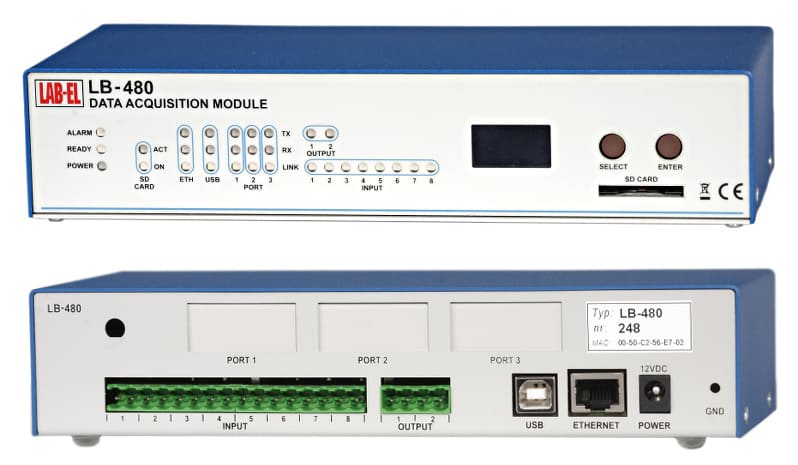 LB-480
Internet thermometer - data logger with Ethernet and GSM / GPRS interface.