RPP-02N Android Bluetooth 58 mm Mobile Thermal Printer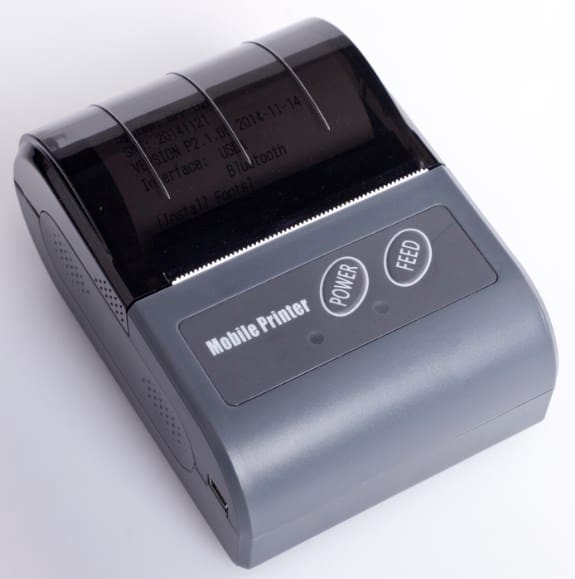 compatibility with Android and Windows systems

communication/interface:

Bluetooth

USB (virtual COM port)


print speed of up to 80 mm/s
low power consumption
exchangeable high capacity rechargeable battery
attractive price

Android Bluetooth mobile printer specifications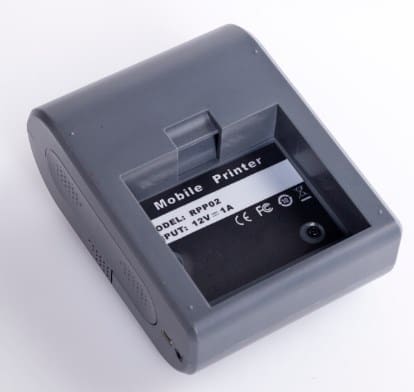 The RPP-02N Android Bluetooth mobile printer operates with the use of thermal paper 58 mm in width. The printer's design makes it quick and easy to insert a new roll of paper.
The RPP-02N Android Bluetooth mobile printer features an easily exchangeable rechargeable battery, providing long time of operation without the need for an external power supply.
The RPP-02N Android Bluetooth mobile printer is characterised by small dimensions and reliable Bluetooth interface, which promotes its particular suitability in all portable measuring and recording systems. In particular cases it can be used with the TRANS-LOGGER wireless transportation conditions control system.

The RPP-02N Android Bluetooth printer may also interact with a Windows computer, when connected via a USB interface, thanks to the built-in USB driver operating as a virtual COM port. Both Android and Windows requires the application to control the printer with the use of a set of standard printer commands, described in its documentation available above. Full support for the printer is integrated in the TRANS-LOGGER wireless transportation conditions control system application.
Standard set-up: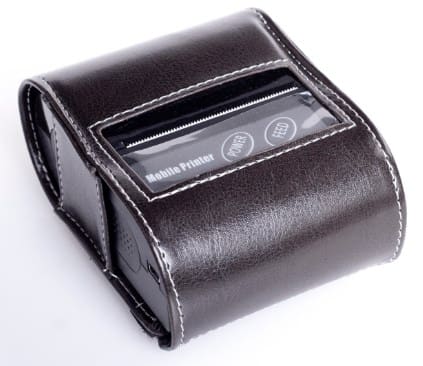 12 V/DC / 230 V/AC power supply unit;
rechargeable battery;
USB cable;
protective cover with a strap holder;
CD (Android SDK, tools, USB driver, command set, user's instruction).
Specifications of the Android Bluetooth mobile printer
RPP-02N Android Bluetooth Mobile Printer

Control interface

Bluetooth — Android

USB, virtual COM port — Windows

External dimensions

103 x 75 x 46 mm

Weight

240 g

Colour

white, grey or black

Effective printing width

48 mm

Print method

Linear, thermal print

Set of commands for printing

Set of commands compatible with ESC/POS

Printing speed

50–80 mm/s

Resolution

8 points/mm (203 DPI)

Printer's font

12 x 24, 24 x 24

Number of columns in a line

32/16 columns

Size of the sign

1.5 x 3.0 mm, 3.0 x 3.0 mm

Paper size

Width 58 ±0.1 mm; roll's diameter: 40 mm

Paper thickness

0.06… 0.08 mm

Set of signs

Alphanumeric, set of Polish signs, barcodes: CODE39, EAN13, EAN8, CODABAR, CODE93, ITF; graphics

External power unit

12 V DC / 1 A

Built-in rechargeable battery

7.4 V / 1.5 Ah

Battery operation time for the rechargeable battery when fully charged

Print-out of 100 m of paper or a continuous work for 3 hours

Additional functions

Paper detector

Operation conditions

-10… +50°C; 10… 90% RH; non-condensing

Storage conditions

-20… +70°C; 5… 95% RH; non-condensing
Certificates
CE


See also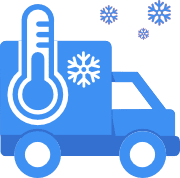 TRANS-LOGGER Software
TRANS-LOGGER set for documenting transport conditions in trucks, controls temperature and door opening.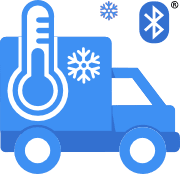 TRANS-LOGGER B
Bluetooth based monitoring system. Temperature and humidity sensors talk with Android device. Registration, reports, alarms. Everything is wireless.