STORE-LOGGER - Wireless Mobile Warehouse Microclimate Control System with Android OS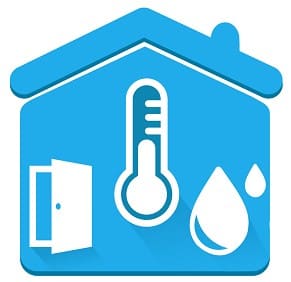 Android application
Wireless communication with sensors

Temperature, humidity and door opening sensors
Reports sent to Bluetooth printer

Reports sent by e-mails

Alarm signalling via text message, emails, messages, signals

Measurements result copy in an external LBX Server datasbase
Warehouse microclimate monitoring — intended use
The STORE-LOGGER application is designed for maintaining microclimate monitoring (air temperature, relative humidity, and door opening) in rooms where products sensitive to climatic conditions are stored. The monitoring system consists of:
LAB-EL microclimate parameter sensors with measurement results memory storage (1–15 pieces per each monitoring device)
control point (a tablet or a smartphone) with Android 5.0 system (or later) with the STORE-LOGGER application
WiFi access point (router with WiFi interface) — only for WiFi sensors
LBX server — a computer with Windows 7 system (or later) with LBX software installed to maintain a cumulative data archive from many devices.
Warehouse microclimate monitoring — scheme
The STORE-LOGGER application collects data from the cable-connected LAB-EL sensors; one of two interface types (WiFi or Bluetooth) is available at the monitoring point:
BLE interface sensor (interacting directly with a smartphone or a tablet, featuring a Bluetooth 4.0 interface or later): LB-518 BLE-LOGGER (air temperature and relative humidity).
In an installation with BLE sensors, the data transmission from a device to the LBX server may be carried out via local WiFi router or directly via GSM (then the WiFi router is redundant).
The advantage of WiFi sensors is that they enable wider spread in the installation location, as it is possible to configure a number of WiFi access points within the company's internal subnet, interconnected via a cable Ethernet network.
The advantage of BLE sensors is that they are smaller and their price is lower due to a simpler design (e.g. they do not feature built-in measurement result displays).
Warehouse microclimate monitoring — functionality
The STORE-LOGGER application running in a control point on an Android system device:
allows configuration of the monitoring system;
downloads current and historical data from the connected sensors;
displays and records the downloaded measurement results in the control point's memory;
presents the measurement history in a graphical form for the set period of time;
exports the history of measurements from the set period to CSV and PDF format files;
sends CSV and PDF formats files with the history from the set period via email;
when the programmed alarm thresholds are exceeded, alarm conditions are signalised from the sensors:

optically, on the device's screen (in red),
by means of a sound signals,
with voice messages,
emails and text messages sent;

it prints reports from various sensors on a connected printer with Bluetooth interface or

on a built-in printer

sends data to the common archive maintained on a server with the LBX software.
The LBX SERVER running on a computer with a Windows system:
collects data from many recorders via the Internet transmission (Ethernet, GSM);
archives measurement data from all interacting devices;
makes it possible to signal when alarm thresholds are breached;
provides a visualisation of the results in the form of charts, tables and reports.
Computers with the LBX CLIENT software may be connected to a computer with the LBX SERVER, thereby allowing the operators to work at the same time on many stations, and to program WiFi sensors connected to the USB port of a computer during the time of configuration, emergency download and processing of data from those sensors.

See also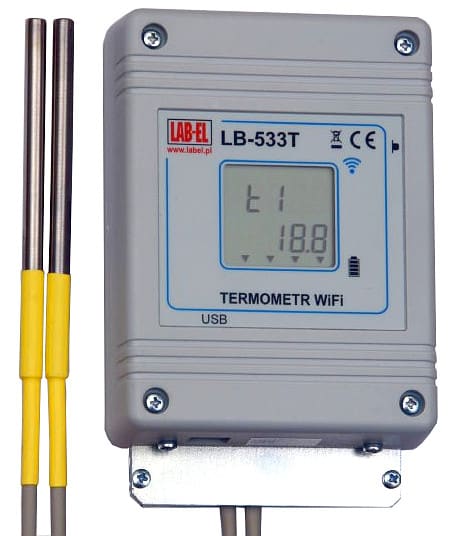 Thermometer LB-533T
Battery supplied wireless recorder of four temperatures measured by Pt1000 external temperature sensors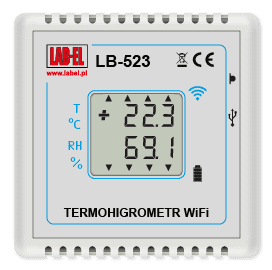 Thermohygrometer LB-523
Wireless relative humidity and temperature recorder, equipped with WiFi and USB interfaces. It is powered from 2 exchangeable rechargeable batteries.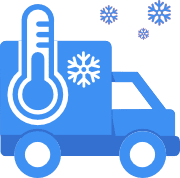 TRANS-LOGGER Software
TRANS-LOGGER set for documenting transport conditions in trucks, controls temperature and door opening.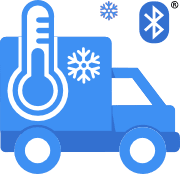 TRANS-LOGGER B
Bluetooth based monitoring system. Temperature and humidity sensors talk with Android device. Registration, reports, alarms. Everything is wireless.