TRANS-LOGGER - Wireless Control System of the Cold-Chain Transport Conditions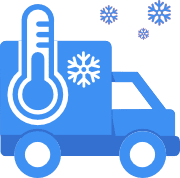 Recorder software for Android
Wireless WiFi connectivity with sensors

4 temperature and door opening sensors
Sending reports to the printer
Reports sent by e-mails directly from the data-logger
GPS location
Monitoring of temperature and door status in trucks
TRANS-LOGGER is a set of hardware and Android software used for monitoring the temperature and door status in trucks to document the transport conditions. It is essential wherever temperature-controlled supply chain of sensitive products is being monitored, so-called Cold Chain.
TRANS-LOGGER system consists of hardware with its own independent power supply:
The data data-logger in the cab, which may be:

Specialized terminal integrated with printer with Android system,
Any Tablet or Smartphone with Android and with an external printer (with wireless Bluetooth connection),

Temperature and door sensors LB-523TD WiFi

placed in controlled zones.
The data-logger in the cab
The recorder has a wireless WiFi connection with temperature and door sensors, which enables to transfer of data between a cargo space of a truck and cab. If there is an excessive impact of shielding and radio signals attenuation caused by a metal housing of the semitrailer and driving cab, in special cases, the so-called the WiFi router with two antennas: one internal - radiating inside the cargo area and a second outer - radiating toward the cab.
The data-logger supports from 1 up to 4 temperature and door sensors.
The data-logger is enabled to record measurements in user-defined intervals changed in steps of 1 minute. Data from the sensors are stored in the memory of Android recorder, which every single gigabyte allows you to store up to 100,000 measurement results.
In case of loss of the radio connection between the data-logger and sensors, when it reconnects with sensors, the data-logger recovers all missing measurements from sensors memory.
The data-logger allows you to set alarm thresholds (the lower temperature threshold, the upper temperature threshold, door opening alarm). When a threshold is exceeded, if will be displayed on the screen and in printed reports. The data-logger prepares a report of registered transportation condition which is printed on the printer while delivery and stored into memory in CSV and PDF files ready to be sent via e-mail to any email address. The report contains time stamp, average, minimum, maximum temperature measurements calculated for the specified time range.
The display of the data-logger allows you to preview: current temperatures in the individual controlled areas, states of door sensors, announces the exceedances of alert thresholds, and enables local overview of the history of measurements in the graphs form.
The data-logger allows you to transfer recorded measurements to external systems and databases in a form allowing further processing via: USB port, memory card, Bluetooth or GSM connection. In the case of GSM connection measuring data are collected via dedicated software - LBX Server (SCADA-type program), installed in the control supervisor server - Windows computer with a public IP address..
The data-logger is powered by an external power source 12/24 V DC and its battery allows long hours of work. The recorder can have additional mounts in the cab.
If the data-logger is integrated with printer in terminal PDA-3505-A with Android system, it works like any tablet or smartphone running Android, it allows to install additional client software for transport logistics. If the data-logger is a Tablet or a Smartphone, the external printer is connected to it via Bluetooth and can also be used to print other client documents.
Sensors for measuring the temperature and the door opening LB-523TD
Sensors, which are wireless temperature recorders LB-523TD, are independent devices with its own battery power supply. If a sensor works with an 15 minutes interval the battery will last for about 12 months without exchange. It is possible to easy replace battery, which are two AA 1,5V cells.
Sensors LB-523TD transmit measurement data to a recorder using WiFi wireless interface working in the 2.4 GHz band. Sensors LB-523TD have their own non-volatile memory in which data is stored when there is no connection to the recorder.
Temperature measurement with a resolution of 0.1°C is characterized by the accuracy not worse than 0.3°C. The minimum number of records stored in the memory of each of the sensors is 30000 single measures of the temperature or the time of door opening. Once the memory is full, the oldest sensors measurements are overwritten by the latest ones.
Sensors LB-523TD have fasteners allow for easy assembly and disassembly inside the cargo area of the car.
Sensors LB-523TD, on request, can have an individual calibration certificate for the required measurement points issued by Accredited Calibration Laboratory LAB-EL. Periodically, the sensors can be re-calibrated in laboratory to confirm proper operation.
Printing Reports
Transport conditions reports can be sent from the device as an attachment via email to the specified email address, and can be printed on an external printer or built, which is an integral part of the PDA-3505-A. In sets with a tablet or smartphone, used independent printer connected to the recorder via Bluetooth. The printer performs printing of reports prepared by the recorder. Reports are printed on delivery to confirm the conditions of transport for thermo-sensitive paper with a width of 58 mm.
Data-logger software

Data-logger in the cab is an Android 4.0 or higher device with WiFi, GSM and GPS interfaces and with installed TRANS-LOGGER application. The application enables all performance of the above-discussed features of TRANS-LGGER system.
TRANS-LOGGER Applications for Android allows to:
retrieves the measurement data from the data-logger via the USB port,
organize measurements for subsequent deliveries,
presents of the measurements history in a graphic form for a given period,
exports the measurement history for a given period to CSV and PDF files,
send the measurement history via emails in CSV and PDF files to given addresses,
continuous transfers through the mobile telephone GSM network the measurement data along with the current recorder GPS location to the main control system with LBX Server program operating under Windows.
LBX Server (SCADA-type computer program) in the base version is used to:
central collection of the measurement data from multiple data data-loggers via Internet,
maintain a central database,
maintain a central signaling alarm states,
monitor the location of all shipments,
signaling programmed alarm conditions,
display visualization in the form of graphs, tables and reports.
LBX Server computer program in the standalone version is used to:
to configure the

sensor LB-523TD

,
emergency collection and data processing from sensors LB-523TD via USB.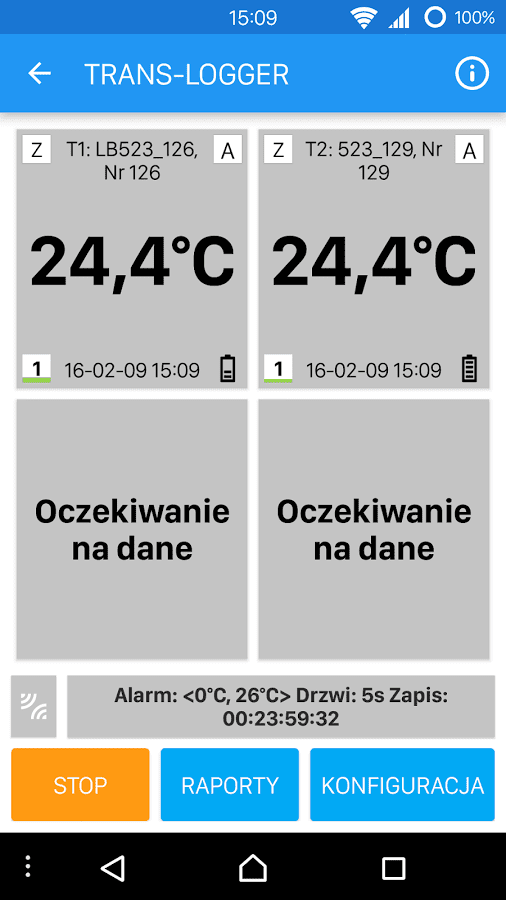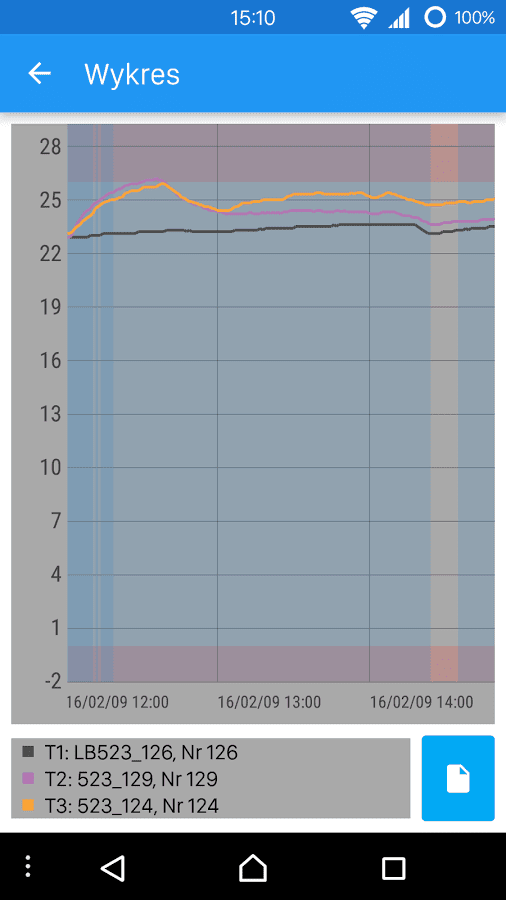 See also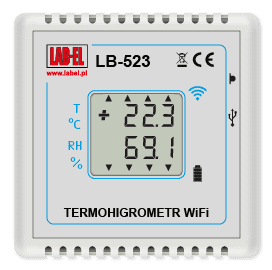 Thermohygrometer LB-523
Wireless relative humidity and temperature recorder, equipped with WiFi and USB interfaces. It is powered from 2 exchangeable rechargeable batteries.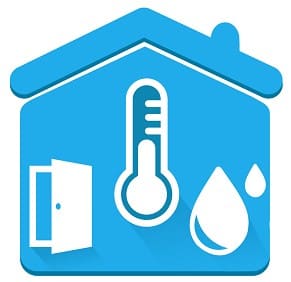 STORE-LOGGER Software
Wireless mobile warehouse air temperature, relative humidity, and door opening monitoring STORE-LOGGER system for ANDROID devices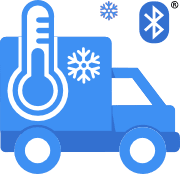 TRANS-LOGGER B
Bluetooth based monitoring system. Temperature and humidity sensors talk with Android device. Registration, reports, alarms. Everything is wireless.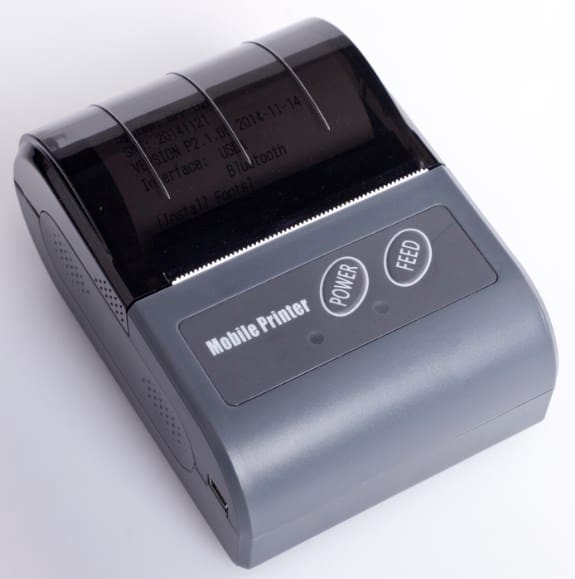 Thermal Printer RPP-02N
Android Bluetooth mobile printer uses 58 mm thermal paper and is supplied from exchangeable rechargeable battery, providing long time of operation.